Joy: A New Year Resolution in Itself
Updated: Sep 8
The New Year is approaching soon. Around this time there is much talk of intentions and resolutions, to do better and be better. What about to experience better? Does joy make your goal list? Is the feeling of elation and expansiveness a priority much less a thought? If not, perhaps you should consider joy as a New Year goal in itself.
Joy is one of the feelings/experiences/values that I help my clients prioritize in life (work and otherwise). Oftentimes it is a foreign concept as if I am introducing an alien greeting or gesture. Other times it is something that they forget about or let slide.
Joy did not come naturally to me. I learned it in childhood and learned it through adulthood, especially during the years I spent in a dissatisfying career. I gained glee and "followed my bliss" by doing things that excited or interested me, such as dabbling in theatre (different facets) and playing volleyball. It is something I chose to be mindful of and experience. I can joyfully say that giving it the focus and attention it deserves has paid off. I am in Adelaide, Australia now as I write this, on the second leg of my 5-week vacation, and I love it! I get to experience a new country, yummy food and meet interesting people. More importantly, I get to experience joy. This said joy can be experienced anywhere.
Think about how you can incorporate more joy in your life. Take a moment to really think about it. What brings you joy? I have a good chuckle watching John Oliver. Jimmy Fallon's lip sync battles are pretty awesome too. It does not have to be expensive, elaborate, or tangible. It can be sitting in your breakfast nook having a coffee while the sun shines on you through the window. It can be complex or subtle, mundane or extraordinary. If you are having trouble, write out a list of what brings you joy i.e. swing dancing, badminton, playing with your kids or nieces and nephews. Create a joy list and try to do/experience at least two to three things a week from your list (daily ideally). Play is an important part of joy so don't forget to add the fun and downright silly. It could be a pillow fight with your partner or initiating charades at the waiting room of a hair salon. You can also create a separate joy list for work if you did not add work-related joy ideas. What brings you joy at work even if you may not love what you do? What are the experiences you can enjoy and savour, however subtle or small? Perhaps it is collaborating with a team member on a new project or leading a meeting. You can still work towards moving on if you are not happy, but how can you better it in the meantime?
My suggestion may seem trivial, but creating such a list or lists for 2018 and applying it can make a world of difference. It has changed how I experience each year. What about scheduling joy-filled things? Or spending time with people who bring you joy?
I wish you much joy in 2018. I hope you feel alive, buoyant and accomplished in all that you do.
Best,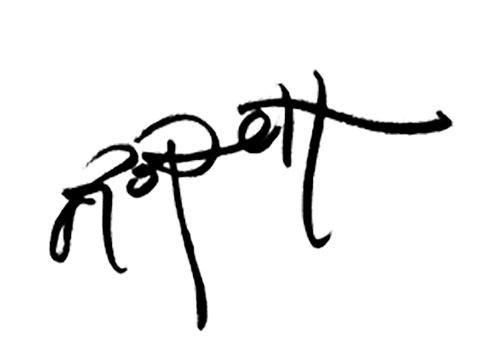 #newyear #resolution #joy #intention #alive #elation #expansiveness #prioritizing #laugh #buoyant